Bridgeport residents are recalling Mayor Marilynn Lynn, according to Tuesday's preliminary results from the Douglas County Auditor's Office.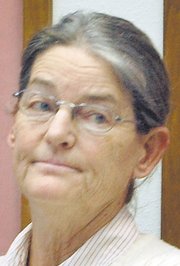 So far, 111 residents want to oust the mayor, while 91 have voted in her favor, results show. Another next ballot count is set for Monday, and election results will be certified June 17.
If Lynn is voted out of office, mayor pro tempore Janet Conklin will fill that role.
The special election is the result of resident Michael Knox's efforts. In January, he filed 14 allegations against Lynn with Douglas County Superior Court.
Knox withdrew one complaint, and of the 13 remaining Judge John Hotchkiss found sufficient legal basis on one – that Lynn may have hired someone to work in City Hall against the council's wishes.
Lynn has maintained that the person hired, Eugenia Dominguez, was not a employee with benefits. Dominguez was hired on a temporary contract to help out in the office during a transitional time, Lynn said.
The ruling was not a decision on whether the allegation was true; it only allowed Knox to circulate a petition to create the ballot.
In less than two weeks, Knox gathered 114 signatures, more than the 85 he needed.
More details will be available in this Sunday's Chronicle.