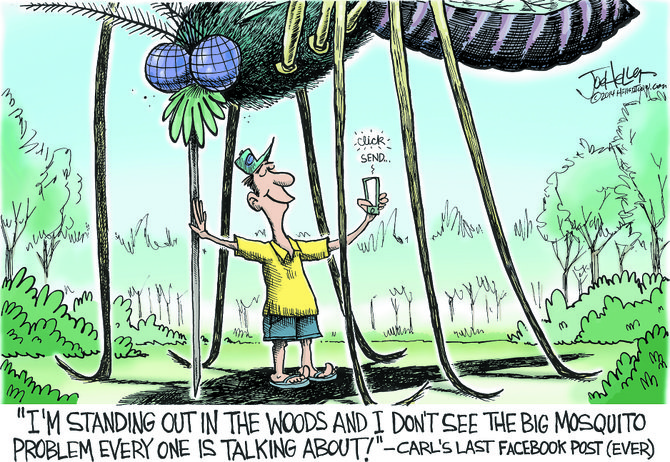 Fond memories of work at fairgrounds
After reading the various articles in The Chronicle recently about the changes going on at the fairgrounds, I thought I would respond.
I worked at the fairgrounds for nine-plus years and enjoyed what I did. I made many wonderful friends that I dealt with at fair time and the RV'ers that came to the park, plus those that rented the facilities.
When the talk about restructure started it wasn't mentioned what was going to happen to me and my maintenance person. I had been told that there would probably be part-time work. So the day we got our walking papers was somewhat of a shock.
We were followed over to the fairgrounds by a commissioner and human resources so that we could collect our personal belongings. After gathering my things I gave my keys to the human resources gal, then walked out of the office to see a sheriff's rig and two officers. It may or may not have been to escort me and my maintenance person off the premises, but it totally caught me by surprise. I would wish that on no one.
In the past year I was told that no one would remember me when I'm gone. I guess I should have paid attention to the gone part, but being remembered has shown me how many people care and will miss my smiling personality at the fairgrounds.
I want to thank all my well wishers for the kind words and happy memories.
Loretta Houston, Omak
---
---
Comprehensive plan has problems
After a convoluted multi-year process, Okanogan County commissioners have released their purported final draft of the county's comprehensive plan. It includes an "interim" zoning ordinance with missing elements, an incomplete shoreline review and an attempt to jam as much construction as possible onto productive farmland, sensitive natural areas and open space.
The implications are mindboggling.

For example, while the proposed plan map designates orchards northeast of Brewster and farmland in the Okanogan River valley as "rural," the proposed interim-zone map zones these same areas Rural 1 (dividable into one acre parcels.)
On these proposed "rural" parcels, some examples of permitted uses are multi-family apartment buildings, compost manufacturers, air cargo terminals, auto sales, banks, indoor swimming pools, stadiums, manufactured home sales, meat-packing plants, clinics, petroleum service stations, quarries and retail stores. None of the impacts of paving over orchards and farmland for all of these uses are analyzed or disclosed.
Just do the math.

Here is the ultimate build-out of apartment buildings using the proposed 2014 county interim zoning ordinance and the allowed number of lots and apartments proposed for unincorporated Okanogan County:

In low-density residential districts, 52,150 apartments would be allowed.
In the Methow Review District, 54,726 apartments.
In minimum requirement districts, 3,027,843 apartments are allowed.

Take some time to familiarize yourself with the proposed comprehensive plan and send in your comments to phuston@co.okanogan.wa.us by June 16. This plan is definitely not ready for prime time.
Jim Brennan, Twisp