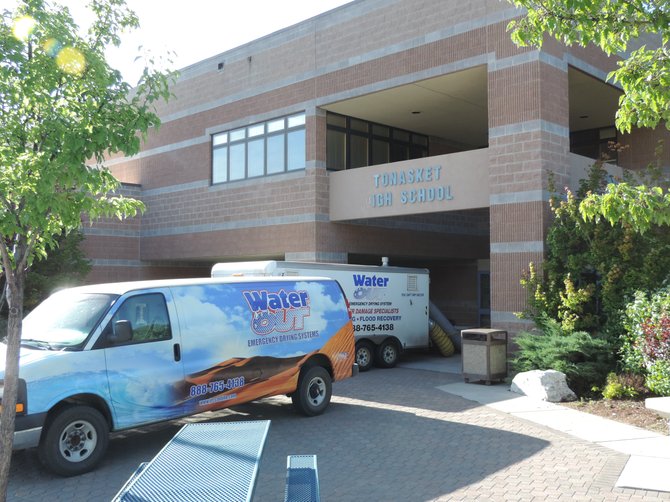 Photo by Brock Hires
Water Out pumps water out of Tonasket High School.
TONASKET — Heavy rain Tuesday damaged portions of Tonasket High School.
"The drain pipe above the second floor mechanical room did not support the weight and slipped down, forming a two-inch gap in the drain," said Superintendent Paul Turner in an email Thursday morning.
Crews from 'Water Out' responded to dry and pump the area.