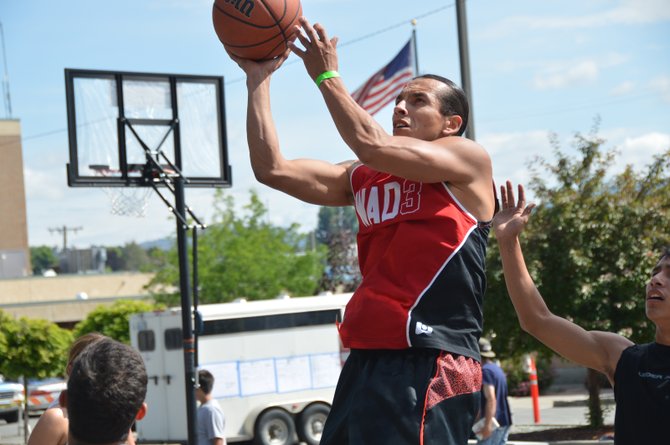 NIGHTHAWK — Organizers of the Omak Battleground 3-on-3 basketball tournament have released the names of the winners in the Friday-Saturday event.
They are:
Men's Open — Game Time, comprising Blake Marchand, Swede Albert, Taylor Kerr and Brandon Kohler.
Co-Ed Open — Spurs Heat, comprising Jeremiah Riggle, Aly Peone, Brandon Kohler and Chantel Heath.
High School Boys — Studdhorse, comprising Trevor Terris, Roberto Juarez, Michael Orozco and Trevor Garcia.
High School Girls — Hoopaholics, comprising Lachelle Bearcub, Alana Epperson, Riley Epperson and Marque Wilson.
7/8th Boys — Tall Ballerz, comprising Levi Veenhuizen, Gaven Cohen and Frank Vega.
6/7th Mixed — Spartans, comprising Jayden Hahn and Brock Kreager.