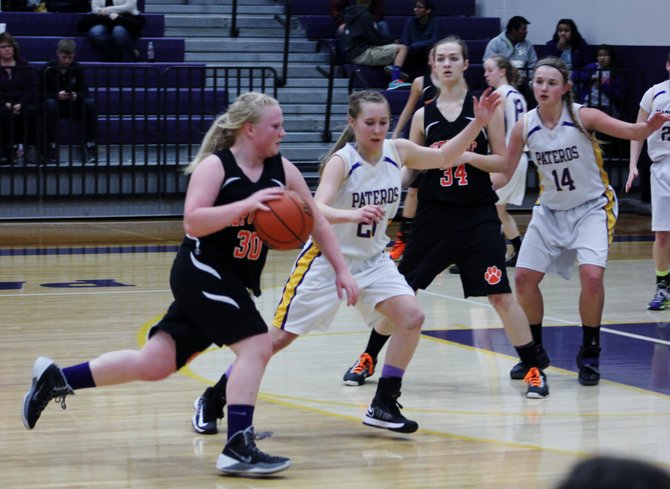 Photo by Roger Harnack
Republic's Savannah Bowe dribbles upcourt past Pateros' Katarina Wilson during second quarter action in a 1B girls regional basketball match-up in Wenatchee.
WENATCHEE — Lorie LaDoux scored a game high 24 points tonight in leading Pateros to a 61-42 victory over Republic.
Pateros advances to the state B tournament next weekend in Spokane. The Republic girls' season ends.
La Doux when on a three-basket run for Pateros in the third quarter, putting up 7 points in a matter of seconds.
Other top Pateros scorers were Katarina Wilson with 12 points and Vanessa Figueroa had 9.
League MVP Shania Graham led Republic with 13 points. Savannah Bowe and Demi Jo Vaughn each added 12.