PATEROS — One person has been confirmed dead after a van and logging truck collided this morning north of Wells Dam,about eight miles south of town.
The crash was reported between 10:20 and 10:30 a.m. at Milepost 248 on U.S. Highway 97, according to Washington State Patrol Trooper Darren Wright.
A 13-mile stretch of the highway was closed at 11:20 a.m..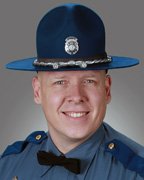 The closure extended from the junction with U.S. Highway 97A north of Chelan Falls to Pateros. But just before 1 p.m., it was reopened to limited traffic.
"They are getting traffic through one lane at a time, but they'll still be there for a while doing the investigation," Wright said, noting the vehicles hadn't been cleared yet from the roadway.
The identity of the decedent – the driver of the van – will be released after next of kin is notified. Wright said he didn't know if the truck driver had been injured.
"From what I understand, there was one person in each vehicle," he said.
Other details of the crash were not immediately available and the cause remains under investigation.
Complete coverage will be published in the Wednesday edition of The Chronicle.