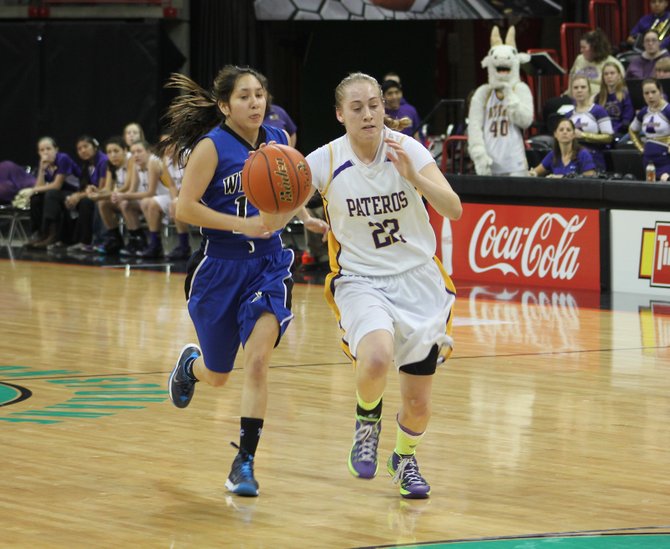 Photo by Roger Harnack
SPOKANE — Wilbur-Creston can't seem to shake Pateros in the opening round of the state 1B girls basketball tournament.
At halftime, the Wildcats lead the Nannies 28-25.
Emily Starzman put two free throws in the hoop with 4 seconds to go in the half to give Wilbur-Creston its 3-point cushion after Pateros has closed the gap to 1.
Ashton Steggall, a 5-foot-7 sophomore, has blocked several up-court Wildcat passes to slow down Wilbur-Creston offense.
Meanwhile, Laurie LeDoux has kept the Nannies' offense focused.
Neither team has lost a game in the 1B ranks this season.
The winner will go on to face the winner of the Colton vs. Tulalip Heritage game in the semi-finals tomorrow night.