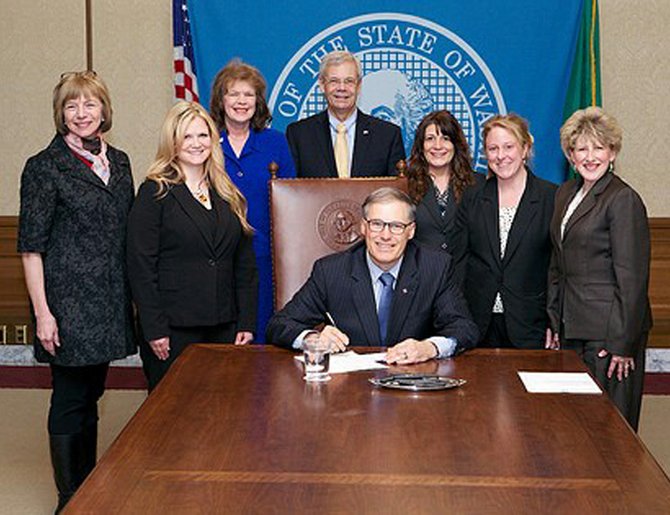 OLYMPIA — The state departments of Ecology and Fish and Wildlife are now required to make public the sources of scientific information relied upon in support of actions they take.
Gov. Jay Inslee signed the requirement into law last week.
The law stems from two bills sponsored by Rep. Shelly Short, R-Addy.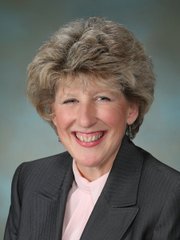 "Holding our state agencies accountable for their actions and making their decision-making process more transparent is one of my top priorities in Olympia," said Short, who represents Ferry and part of Okanogan counties in the 7th Legislative Distrct. "As state government has grown bigger there is a growing sense of disconnect between the bureaucracy and the people it's supposed to serve.
"The legislation signed by the governor today are a continuing step in the direction we need to be heading with all state agencies."
Short's bills, House Bill 2261 and House Bill 2262 specifically require Fish and Wildlife, and Ecology to "show their work," Short said.
The work is to be categorized on their websites in categories including:
• Independently peer-reviewed by a third party;
• Internally peer-reviewed by the agency staff;
• Externally peer-reviewed by agency-selected persons;
• Openly-reviewed documents whose review was not limited to invited organizations or individuals;
• Legal and policy documents;
• Data from primary research or monitoring activities that has not been otherwise peer-reviewed;
• Records of the best professional judgment of agency employees and other individuals
• Other sources of information.
"By listing out specific categories of information, the public, legislators and the media will be able to see what information is relied upon more heavily and what information is absent the decision-making process altogether," Short said. "It will allow the impacted communities, citizens and local governments to fact-check the agencies and help hold them accountable."
Short said she was pleased with the support she received from both sides of the aisle and in both chambers as the bills passed unanimously in both the House and Senate.
"More transparency, accountability and responsibility in state government aren't partisan issues," Short said. "Some people choose to make them partisan when they fail to recognize how vital these issues are to the public and to the continuing effectiveness of our form of government."
Short's bills go into effect 90 days from March 13.