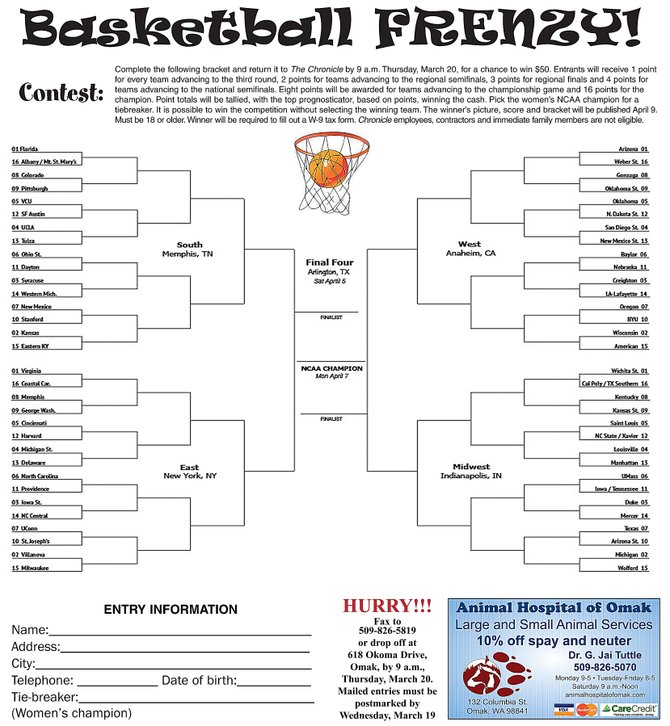 OMAK — For the fourth consecutive year, we are offering readers a chance to win $50 in our Basketball Frenzy contest.
You don't have to be a basketball fan to win, just fill out the bracket and return it to us by 9 a.m. Thursday.
Here's how it works.
Select the team you think will win in each game and advance them to the next round. After you're done with the opening games, continue to advance teams through the bracket until you've predicted a NCAA champion.
You don't have to select the champion to win; the winner will be determined on points -- 1 point for advancing to the third round, 2 for regional semifinals, 3 for regional finals, 4 for national semifinals, 8 for national finals and 16 for the champion.
The entrant with the most points will win the cash. Participants must be 18 or older.
The winner's picture, score and bracket will be published April 9.
What are you waiting for? Download the bracket and get it sent to us as soon as possible via email, mail or fax.
If you need more information, email sports@omakchronicle.com.