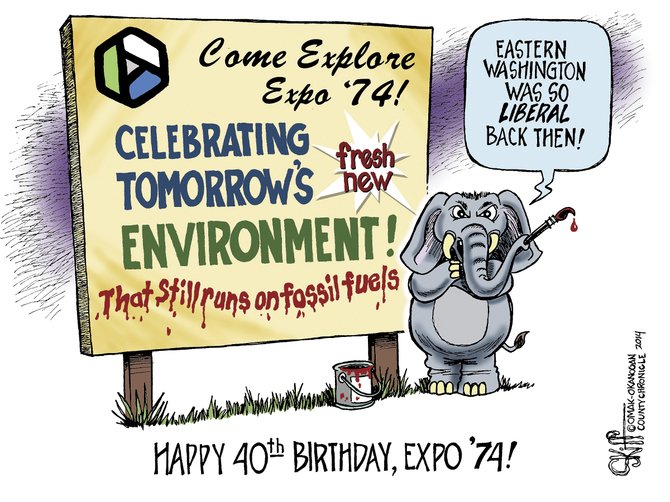 PUD commissioner to seek re-election
I, David Womack, am announcing that I am running for re-election for Okanogan County Public Utility District No. 1 commissioner.
I believe that with the issues the PUD faces, the people of Okanogan County need to have a commissioner willing to make informed, tough decisions, as well as a commissioner who will look not only at the needs of today but at future needs as well.
While I make no promise that there will not be rate increases, I have and will do absolutely everything I possibly can to see that it only happens after we have made any and all necessary cuts. I have always kept in mind how rates will affect my friends, my family as well as your friends and family.
With the help of good surplus power sales, we were able to hold off increasing rates for the first eight years of my term as your PUD commissioner. Because surplus power sales have been significantly reduced over the last several years, I have been faced with making some difficult decisions regarding budget cuts and rate increases.

My goal is to try to maintain the level of service to which our customers are accustomed. As a PUD commissioner, I believe it is necessary to strive to deliver safe, reliable power to our customers at a reasonable rate.
I plan on running an energetic and honest campaign and hope that I will have an opportunity to visit with as many of you as possible.
Thank you for your time.
David A. Womack, Omak
---
---
Leftist media threatens speech
We are presently beclouded in another hug, leftist media propaganda stink about a petty thought crime. This time, it is an 80-some-year-old owner of some big, professional basketball team.
It seems that his girlfriend surreptitiously recorded a private conversation betwixt her and him about the propensity to publicly associate with black people and bring them to "his games." The tape was revealed after they split.
As bigots and racists go, this bloke is little-league. His ex-girlfriend is mixed negro-Hispanic. He was in line for a second award by the National Association for the Advancement of Colored People for charitable giving. Most of his players are black. He said on the tape that he did not care about her private associations.
What the leftist establishment is conducting is a highly organized and sophisticated form of terrorism. The politically correct inquisition is making a vicious example out of this decrepit old victim, as it has many other innocent people before.
The message the politically correct inquisition is vigorously sending out is:
You no longer have the prerogative to choose whom you will like or dislike. You no longer have freedom of association or freedom of speech. You no longer can pick and choose those whom you will do business with. Violated political correctness just once and we will break you. We will ruin your life and reduce you to poverty. We will make you into a pariah and your name a hiss and a byword the world over.
Just one word is all it might take. Be very careful. Be very afraid.
Mark Holt, Renton
---
---
It's disingenuous to knock on doors
I believe it's a wonderful thing to reach out to your neighbors. Communities that are strong care how neighbors are doing through good times and bad. 
However, I feel very strongly that knocking on someone's door — uninvited — to solicit money or time to support your personal religious beliefs is exploiting the word neighbor and sense of community. It's selfish and frustrating to the family that doesn't want to be rude because they have another way of celebrating their beliefs.
It's almost scary and it should be illegal.
Several religions are soliciting and advertising door-to-door, but not paying for the privilege to do so in businesses and neighborhoods. They aren't knocking on doors to offer to take out a senior's garbage or mow the lawn of an injured vet because it would be a nice thing to do on a Saturday.
No, they are watching your home and livelihood to see when they can catch you off-guard. (I'm not describing a stalker, but there are similarities to their targeting methods.) Like many us on the receiving  end, I would be more impressed with seeing you hand a sandwich to a hungry soul or stepping up to foster a child who has been beaten and does not know love.
Knocking on my door to satisfy a monthly quota (repeatedly) doesn't demonstrate your words to "love thy neighbor" – not to me or your community.  You aren't loving your neighbor, you're intruding on my life.
If you are tripping over your words to get the whole mouthful out before I say no thank you, your actions are telling me that you have little respect for me, my family or my time.
Leann Evans, Riverside
---
---
Enloe Dam options to be unveiled
This February, our Public Utility District purchased $1 million of additional power from outside the district. It was a cold month and the hydropower output of the Columbia River was at its normal seasonal low point.

The Similkameen River, like the Columbia, was producing low flows, at 800 cubic feet per second. The proposed power house at Enloe Dam would have produced 2,784 MWHrs in the month of February. The retail value to the PUD at $.06/kwh would be only $167,040, just 18 percent of what they needed to spend just to keep the lights on everywhere in the district in February.
Do you really want to spend $50 million to produce 2 percent of the district demand? Conservation is more effective.

The engineer, financial officer, general manager and PUD commissioners who argue this project is viable and makes good "business" sense should have their heads examined and their competency questioned.
This month an alternate proposal that makes good economic and environmental sense will be presented to the PUD. The restoration and rehabilitation of the Similkameen River, long held back by PUD's power interest, will finally be put on the table.

Representatives from the Hydropower Reform Coalition will clearly outline the steps, working groups, agencies, downstream utilities, non-profits and the funding sources coming together for restoration of the Similkameen River. An enhanced fishery with potential habitat for 100,000 upper Columbia Steelhead above Enloe will be a far greater treasure and driver for our economy than a mere 2 percent of our energy needs.

Check the PUD home page for the meeting date. See you at the PUD.
Joseph Enzensperger, Oroville