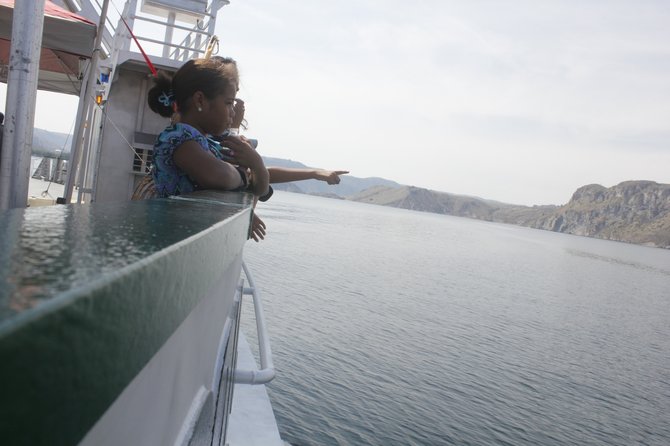 Photo by Roger Harnack
Passengers ride aboard the M/V Sanpoil ferry in August 2013 during the vessel's maiden voyage across the Columbia River.
KELLER — The M/V Sanpoil is back in service after seven days of efforts to correct steering problems aboard the Columbia River ferry.
At about 3:30 p.m. May 9, one of the ferry operators noting a steering problem aboard the vessel, officials said. A supervisor was advised and the vessel was taken out of service.
The state Department of Transportation advised the U.S. Coast Guard of the steering issue and they officially removed the nine-month-old vessel from passenger service until the steering system could be inspected by the manufacturer, Rolls Royce, officials said. Motorists were advised to use alternate routes.
Rolls Royce representatives were on site early Wednesday and inspected the vessel, officials said. After two days of extensive tests, they were unable to find anything wrong with the steering.
Rolls Royce reported this to the Coast Guard, and the vessel was approved to return to service, officials said.
The Coast Guard is restricting operations in winds 30 knots (45 mph) or greater.
The ferry was commissioned into service in August 2013.