HAVILLAH – The state Court of Appeals has upheld the conviction of a local man who tried to kill an Okanogan County deputy sheriff, ran over his wife with a tractor and threatened a sheriff's dispatcher.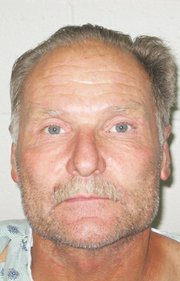 James Joel Landis was found guilty in Okanogan County Superior Court. He appealed to Division 3 of the state Court of Appeals.
In an unpublished opinion, the court upheld Landis' conviction of the attempted first-degree murder of Sgt. Tracy Harrison, second-degree of his wife, Mary Landis, and harassment-threat to kill Mary Landis and/or dispatcher Pat Stevens.
Landis argued his counsel was ineffective for not pursuing a diminished capacity defense, and that the trial court erred in denying his request for a voluntary intoxication instruction to the jury and limiting certain cross examination during trial.
The court rejected his contentions and affirmed the conviction.