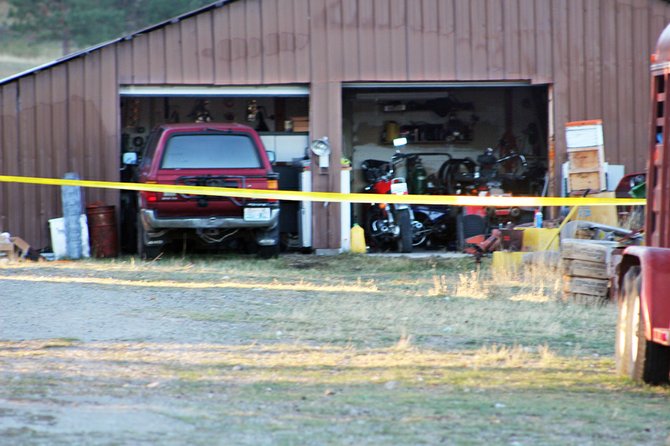 Photo by Roger Harnack
Yellow crime scene tape hangs across the entry to the garage of 39-year-old Patrick M. Alltus, the victim of an apparent homicide, at his 151 Hosheit Road home in Tunk Valley.
TUNK VALLEY — Two teenagers wanted in connection with the slaying of a local man are awaiting extradition today in Oregon.
The Okanogan County Sheriff's Office was notified by authorities in Oregon that Parker M. Bachtold, 16, and Shalin E. Alltus, 16, were apprehended Monday near Roseburg, Ore.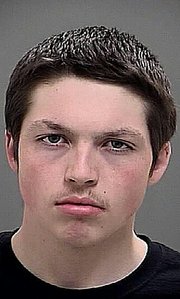 Shaline E. Alltus and presumed boyfriend Parker M. Bachtold are considered suspects in the death of the girl's 39-year-old uncle, Patrick M. Alltus, Okanogan County Sheriff Frank Rogers said.
His body was found about 6:25 p.m. Sunday at his 151 Hosheit Road Home. Authorities wrapped up their crime scene investigation late Monday.
"From doing the crime scene last night, the two teens we were looking for are the suspects in the homicide," Okanogan County Sheriff Frank Rogers said Tuesday morning. "We're not looking for anyone else."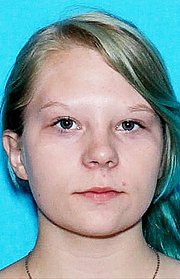 "At this time, we are treating it as a murder investigation," Rogers said. "We are not putting out what we found at the scene at this time so that investigators have time to process the scene.
"It is evident that there was a lot of violence at the scene."
Alltus' death is the third homicide in Okanogan County this year.
Antonio Naranjo-Menchaca, 38, was shot to death south of Malott in February, and Jose L. Galeana-Palacios, 28, was beaten to death last month in Pateros.
The last murder in Tunk Valley occurred in November 2004, when woodcutter Leonard J. Bauer was killed.
See The Chronicle's Wednesday edition for the full story.