RIVERSIDE — A local man was sentences to 32 years for the April 2013 slaying of Bruce E Molony, 55, of Riverside.
Don A. Moore, 67 was sentenced Thursday in Okanogan County Superior Court. Along with the 384-month prison term, Moore was fined $600 in court fees, and will have to serve 36 months of community service following any release.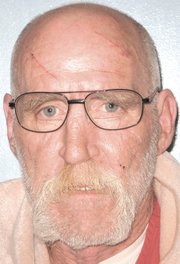 Moore was found guilty of first-degree premeditated murder Sept. 15.
Court records show Moore shot and stabbed the victim.
See The Chronicle's Sunday issue for the full story.