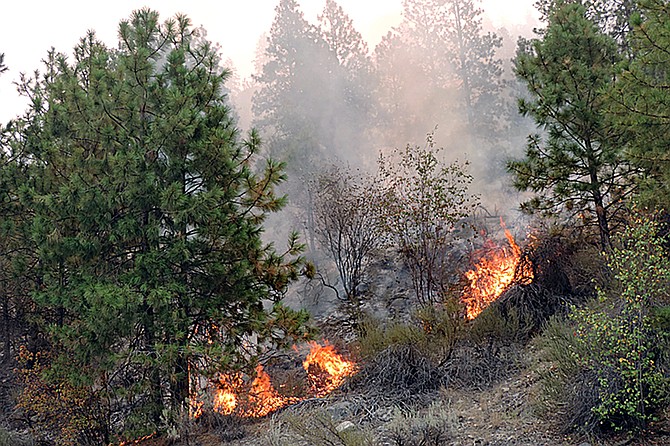 Photo by Brock Hires
A picture of a 2015 wildfire.
TUNK VALLEY – Okanogan County Emergency Management has issued an evacuation notice for the area from Tunk Creek Road at Keystone Road north to state Highway 20.
The evacuation area extends eastward on state Highway 20 to Talkire Lake Road and then south to Tunk Creek Road.
The Tunk Block Fire is advancing rapidly from Tunk Creek Road northward.
People are advised to evacuate to the north and leave immediately.
"Do not rely on door-to-door notices," the department said.