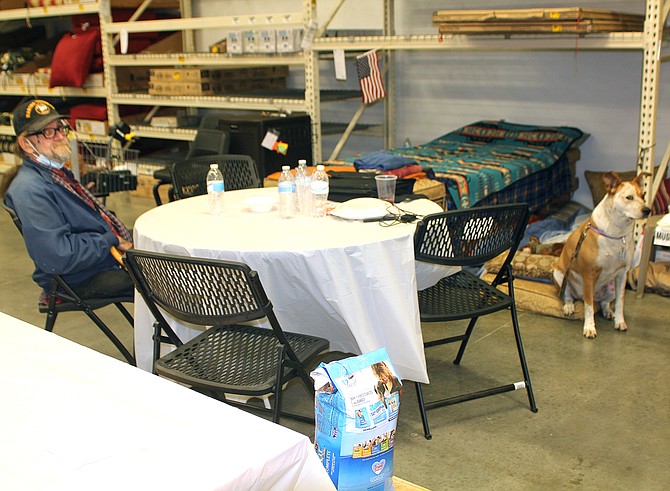 Photo by Roger Harnack
Martin Silverhall, 80, of Tonasket, and his dog, Dan, have found a temporary home inside the Omak Home Depot store.
OMAK — A retired, handicapped veteran has found a new place to "live" after being evacuated.
Martin Silverhall, 80, of Tonasket, is living in the Omak Home Depot store with his dog, Dan.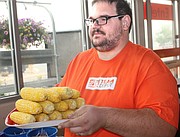 The veteran, who is hard of hearing and needs assistance getting around, has a bed for himself, and one for his dog inside the store at 920 Engh Road.
"That is pretty decent of them," Silverhall said Saturday morning. "They event built me a bed; they sure didn't have to."
Home Depot employees constructed the bed from supplies in the store so Silverhall would have a safe place to be.
And he's not the only one the store is helping.
The store has opened its doors for 24 hours a day since the fire started raging.
Outside the front door, employees are shucking and boiling corn for fire evacuees today. The corn was donated by Kallstrom Sweet Corn of Quincy.
And yesterday, with the help of Papa John's Pizza of Moses Lake, the store provided — you guessed it — pizza.