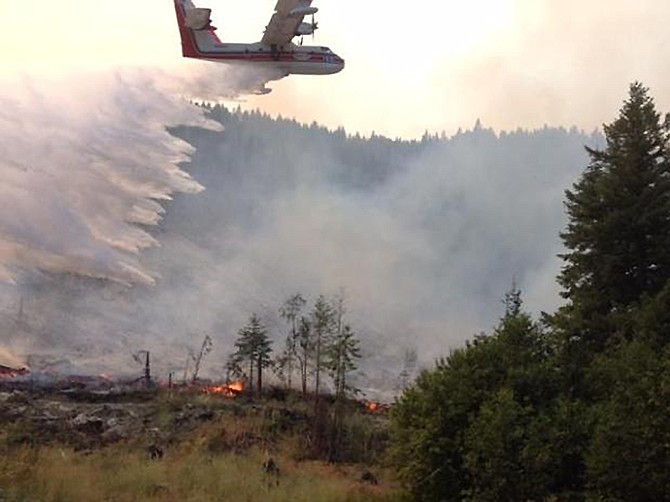 WELLPINIT — Rain may have slowed the growth of the Carpenter Road Fire, but it is continuing to advance to the northeast.
The fire burning on the Spokane Indian Reservation is expected to pick back up with strong winds in the forecast.
In the meantime, fire officials said late tonight that crews are taking advantage of recent rainfall and increased humidity to strengthen a vulnerable containment line along Red Marble Road.
Fire retardant was also dropped today on Stensgar Mountain to protect communications systems.
As of 9 p.m., the fire had grown to 65,346 acres and was 35 percent contained.
Officials said Springdale-Hunters Road remains closed.