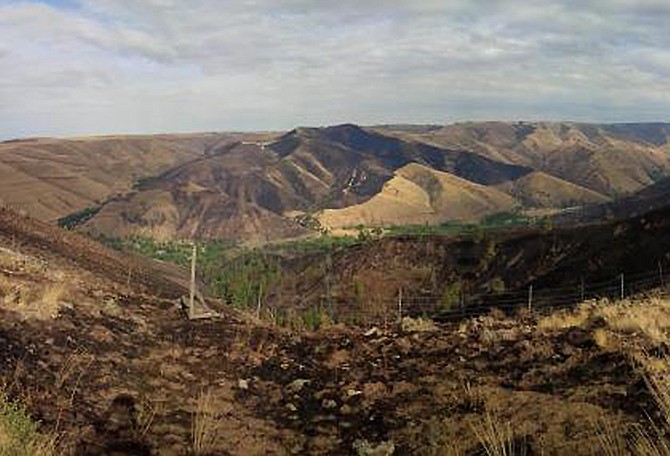 DAYTON — Rainfall is helping fire crews get a handle on the new Tucannon Fire burning in steep terrain 20 miles east of the city near Camp Wooten.
The fire, reported at 9:30 a.m. Aug. 29, has grown to 2,700 acres and is 30 percent contained, officials said tonight.
Helitack teams are helping ground crews take advantage of cool, wet weather, officials said, noting the state Department of Transportation has also reopened Tucannon Road following a previous closure.
The fire remains under investigation.
Columbia County Fire District No. 3, Garfield County Fire District No. 1, Department of Natural Resources, State Patrol Fire Marshall's Office, Department of Fish and Wildlife, Columbia County Sheriff's Office, Columbia County Emergency Management, Garfield County Emergency Management and Garfield County Sheriff's Office are involved in the fire fight and investigation.