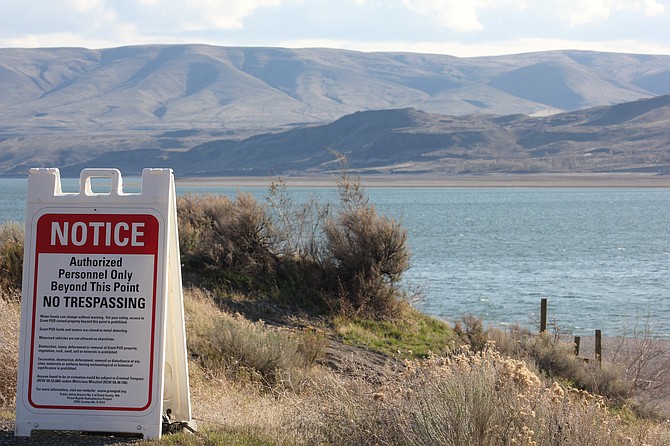 VANTAGE — Thirty-six miles of the Columbia River reopened to public access and fishing today following a 10-month closure.
The closure was ordered by the Grant County Public Utility District after employees found a crack in Wanapum Dam last February.
"We're pleased that work on the dam has proceeded to this point, but we still need higher water levels to reopen some areas of the upper shoreline for public use," state Department of Fish and Wildlife spokesman Jim Brown said in a news release today.
The closure affected access and recreation on the river from the Wanapum Village area south of Vantage to Rock Island, just downstream from Wenatchee.
Two publicly owned boat launches and some shoreline managed by Fish and Wildlife will remain closed, Brown said, calling water levels too low to allow public access.
Areas still closed include
Sunland Estates and Yo Yo boat ramps, north of Vantage.
Areas of shoreline upriver from Sunland Estates, marked by closure signs
Brown said those areas are expected to remain closed until March 31.
According to Brown, the agency is prohibiting the use of off-road vehicles on exposed shoreline and beaches, although he failed to cite statutory authority for the ban.
Brown said the agency hopes to remove all restrictions on public access in time for the 2015 summer recreation season.