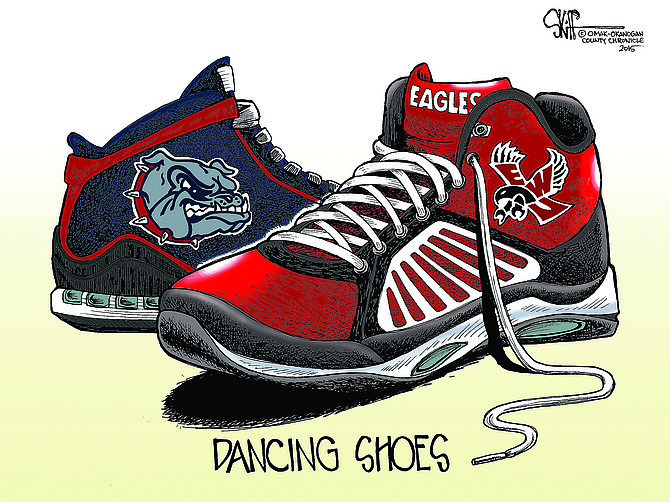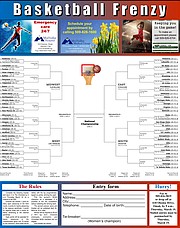 OMAK — Two men's basketball teams from Washington state have made it into the "Big Dance."
Both Gonzaga and Eastern Washington University will be competing in the 64-team NCAA "March Madness" basketball playoffs.
While the Bulldogs and Eagles are fighting for a chance to win a national title, you have a chance to win $50 in our annual Basketball Frenzy contest. Just download, complete and return a completed bracket to us by 9 a.m. Thursday, March 19. Then kick back and see how many winners you picked.
Brackets will be scored on the teams that advance in the NCAA tournament. The bracket entrant earning the most points will win.
Hurry. You have just over 24 hours to enter!