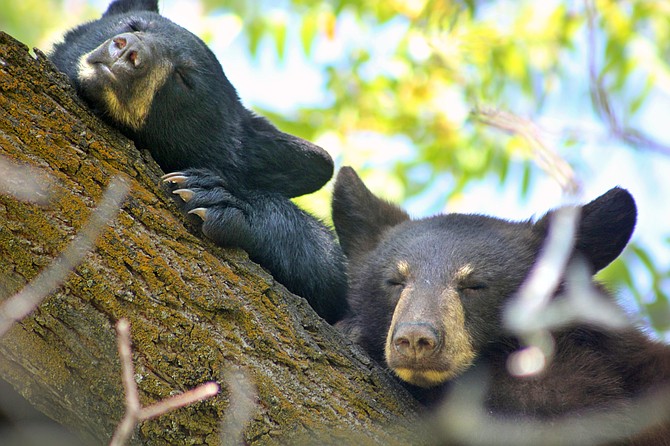 Photo by Roger Harnack
ELLISFORDE – It's not everyday a modern time fairy tale plays out before your eyes.
That was the case Friday when more than 50 spectators flocked the vineyards of Esther Bricques Winery at 38 Swanson Mill Road to see Fish and Wildlife officials immobilize and safely relocate three little bears and their mama.
The bears wandered into the winery and yard of owner Linda Colvin.
Colvin said she saw her dog chase a cub up a tree in the yard and called in local state Department of Fish and Wildlife officers to relocate the cub that looked as cuddly as a teddy bear.
"I was kind of surprised we had four bears in a tree," Fish and Wildlife Sgt. Dan Christensen said. "I've never seen that (many bears in the same tree)."
With the help of several other Fish and Wildlife officers, a biologist, off duty border patrol agents, Oroville Fire Chief Rod Noel and two firefighters, rescuers were able to successfully tranquilize all four bears and catch them in tarps around the base of the tree.
Christensen said the bears were successfully relocated to a remote location northeast of Loomis.
In all, it was a beary good day for the three little bears and their mama.
Photo Gallery
Bear Country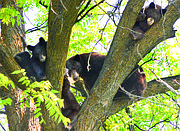 Read the complete story in the Wednesday, Sept. 16 edition of The Chronicle.