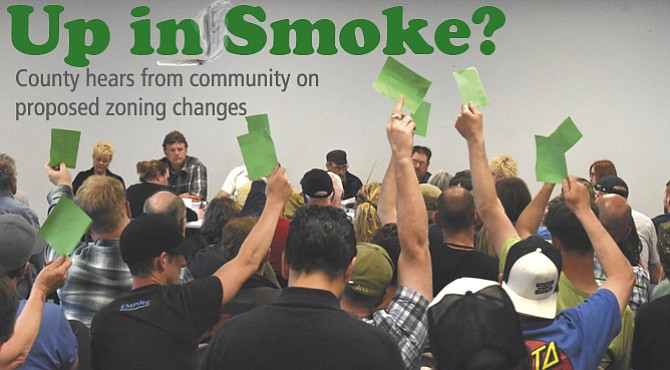 Photo by Chris Thew
OKANOGAN — What started as a flip-flop of the April 11 Okanogan County Regional Planning Commission public hearing quickly turned into a show of force from the local marijuana industry.
The county is proposing regulations that would zone pot-growing operations out of business.
Peter Nansen, a grower in Omak, said he believes it all comes down to the gentrification of Okanogan County.
"They think they own everything between here and Omak Mountain," Nansen said. "They don't expect anyone to move in next to them and try to make a living."