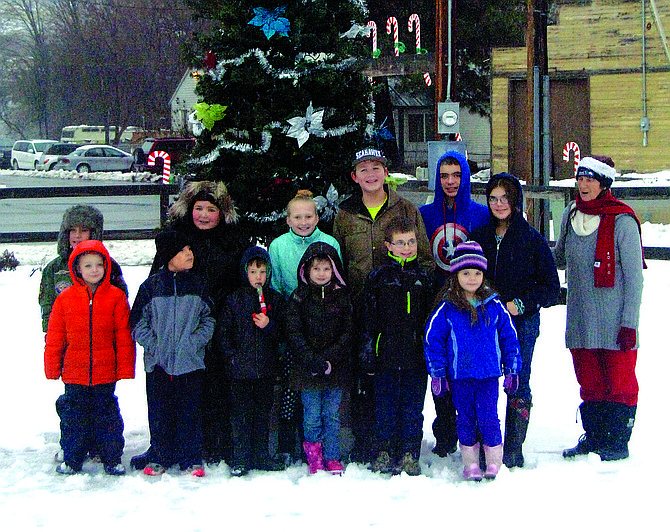 Dee Camp
Malott youngsters gather in front of the Christmas tree at Serles Corner waiting for Santa's arrival at last year's event.
MALOTT - The Malott Grange's annual Santa Party will be at 3 p.m. Saturday, Dec. 3, at Serles Corner at the intersection of Old Highway 97 and B&O Road.
Santa will arrive by fire truck and greet the children, then will light the community Christmas tree.
Hot dogs, chili, cocoa, coffee and cookies will be served at the Grange Hall, 54 B&O Road. Children can sit on Santa's lap and receive treats. Bring-your-own-camera photo opportunities with Santa will be offered.