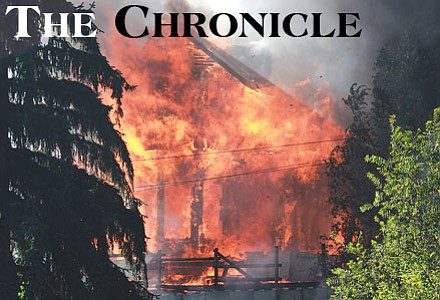 Photo by Lena Howe
PATEROS — A house on Eveline Street was destroyed by fire after an explosion rocked it and the neighborhood Sunday afternoon, July 3.
The city fire siren went off about 5:45 p.m. and moments later an explosion shook the neighborhood.
Renter Michael Bowles Jr. was not home, but a dog was in the house, neighbors said.
For the full story, see the July 6 issue on newsstands now or read our e-edition here.