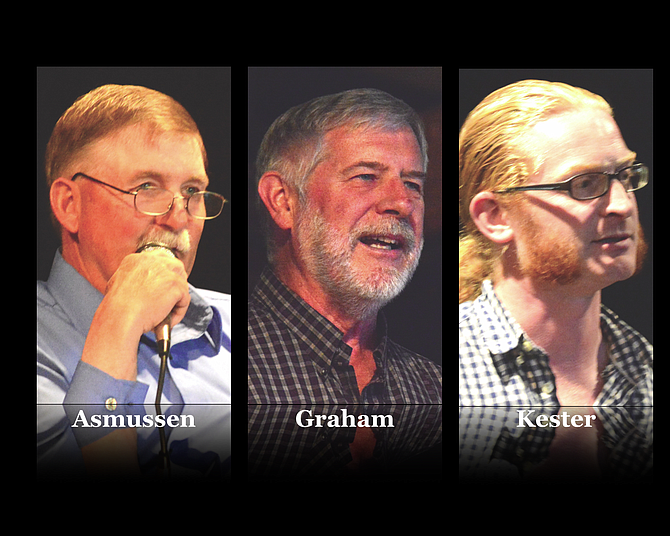 Photo by Brock Hires
Candidates for Okanogan County PUD position No. 3
TONASKET - Okanogan County Public Utility District commissioner position No. 3 candidates took the Community Cultural Center stage Thursday night for an open candidate forum.
The event, moderated by George Thornton, brought about questions ranging from why the candidates are seeking the position to their thoughts on alternative energy sources.
Ballots were mailed last week for the primary election and must be returned to the Okanogan County Auditor's Office by Aug. 2.
Candidates for the non-partisan position include Jerry Asmussen, John Graham and Aaron Kester.
The complete story is available in the Sunday, July 24 edition of The Omak-Okanogan County Chronicle.