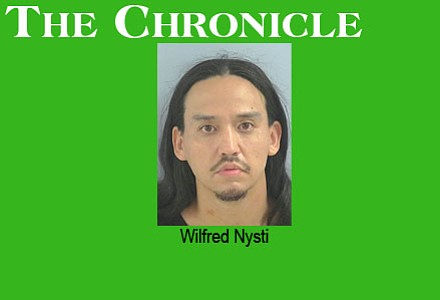 OMAK — A local man was charged late last week with robbery and several other crimes for allegedly holding up the Stampede Mini Market while wielding a knife and a barbecue fork.
Wilfred Pierre Nysti, 34, was charged July 20 in Okanogan County Superior Court with first-degree robbery, first-degree burglary, second-degree assault and third-degree theft for the July 8 incident.
The complete story is in the July 27 issue of The Chronicle, available on newsstands or on our e-edition here.