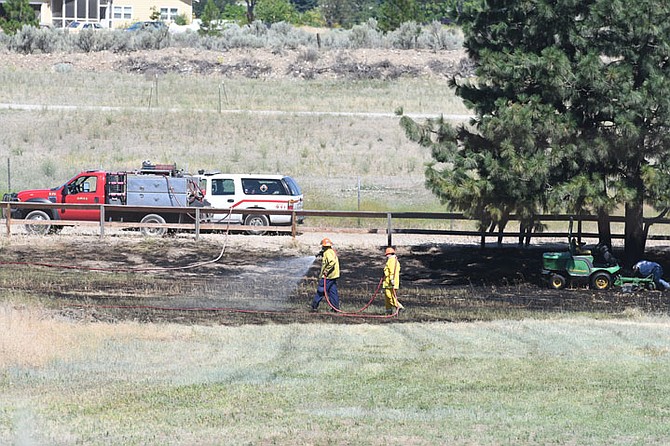 Photo by Chris Thew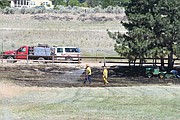 OKANOGAN - A field to the north of the Okanogan County Fairgrounds arena caught fire Thursday morning after a mower hit a rock causing a spark.
Omak and Okanogan fire departments responded at 10:30 a.m.
"When a mower's metal blades hit a rock, causing sparks that ignite dried grass," read a post on the Facebook page of Okanogan County Emergency Management. "It's similar to starting a campfire with a flint and steel."
The post suggests that when clearing dry grass or brush, wet it down first, mow in the morning or when humidity is higher and avoid mowing on hot, dry and windy days.
"Ideally, residents should start mowing close to their homes and work outward. Mowing first near the house creates a kind of fire break should a fire occur," the post read.