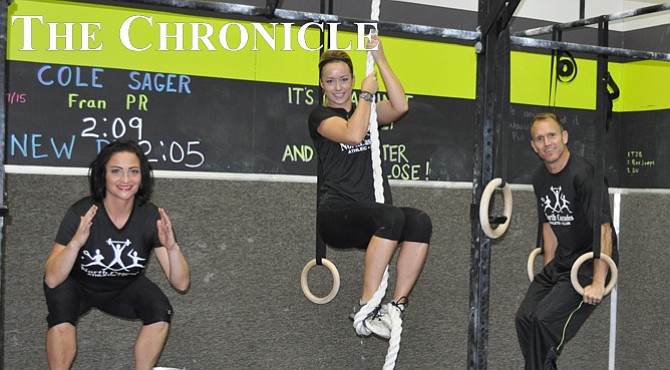 OMAK — North Cascades Athletic Club recently added a CrossFit affiliate class to its slate of group exercise classes.
The month-long class that runs Tuesday through Thursday each week tests participants with a combination exercise of gymnastics, Olympic weight training and cardio, according to owner Mark Milner.
The big difference from other classes is that the workouts are continually varied and don't repeat. It means that each day, attendees will do a new slate of exercises, including lifting weights to running to flipping tractor tires.