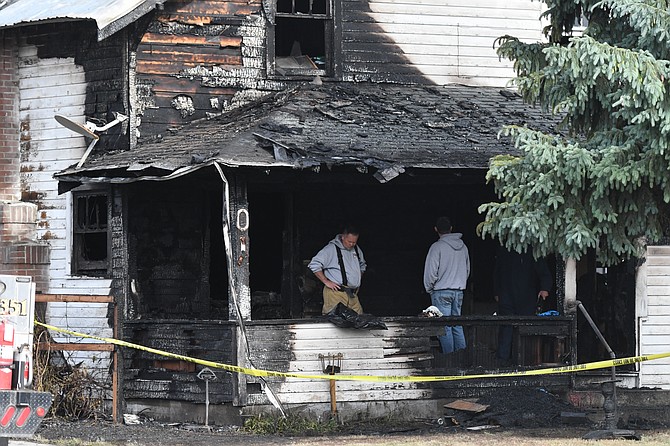 OMAK – One person has died from an early morning apartment fire at 101 Ash Street.
Omak Fire Department crews were called to the fire at 4:06 a.m. on Monday and found the front of the building fully involved.
When firefighters arrived, they assisted residents that were exiting and rescued two from a roof on the back of the building.
The name of the deceased has not been released.
Omak Fire Chief Kevin Bowling said that the cause of the fire is still undetermined, but the investigation is ongoing.
"We're still trying to collect all the information," Bowling said.
A three-legged dog at the apartment also perished in the fire. Bowling said the animal was chained up on the front porch and couldn't get away.