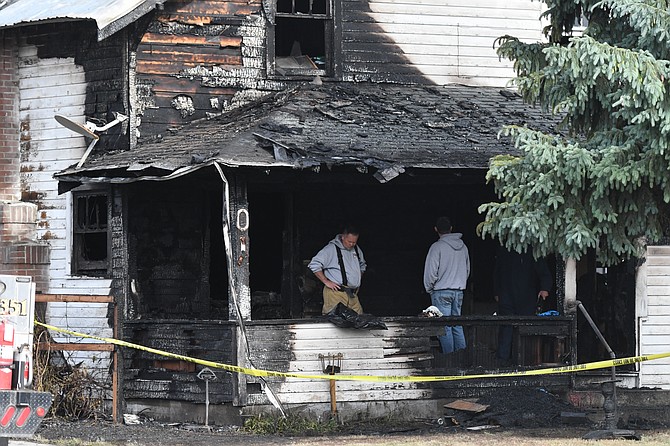 OMAK – One person has died in an early morning apartment fire Monday, May 23, at 101 N. Ash St.
Ricky Young, 58, a tenant at the apartment, was found dead in his ground floor apartment, said Okanogan County Coroner Dave Rodriguez.
Omak Fire Department crews were called to the fire at 4:06 a.m. Monday and found the front of the building fully involved in flames.
When firefighters arrived, they assisted residents who were exiting and rescued two from a roof on the back of the building.
We are working on a complete story for our Wednesday, May 25 edition of The Chronicle.