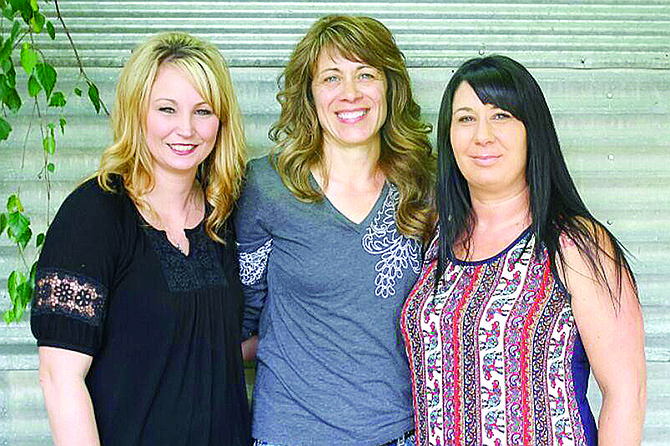 Submitted photo
Jenny Gardinier (center) poses with stylist Alicia Wallis (left) and new salon owner Heather Ferry (right).
TONASKET - After nearly 30 years of cutting and styling hair at her salon, The Split End, Jenny Gardinier is saying good-bye to the business.
At age 50, Gardinier said its just time to move on.
"I can't thank everyone enough," she said of loyal customers of nearly three decades.
Stepping in to take over operations is Heather Ferry, a 1996 Tonasket High School graduate.
"I have been a hairstylists for 16 years and it has been my goal to be a salon owner," she said. "I love the salon business and helping people feel better about themselves."
We are working on a complete story for our Wednesday, June 1 edition of The Chronicle.