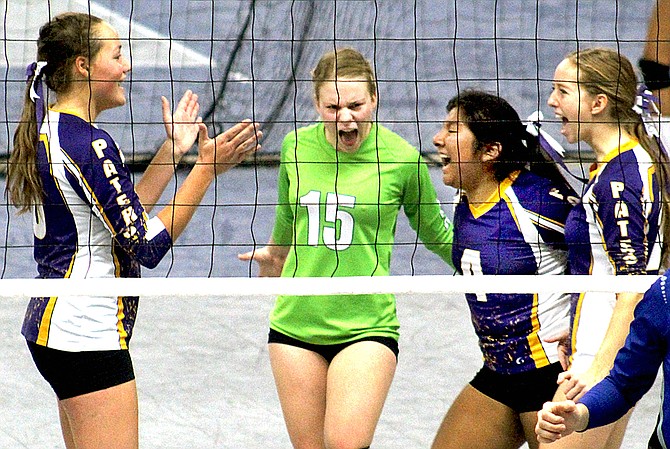 Roger Harnack/Daily Sun News
Pateros High School volleyball players celebrate at state 1B tournament Friday at the Yakima SunDome.
YAKIMA — Pateros High School's girls' volleyball team went 1-2 at the state 1B tournament Friday and Saturday at the Yakima SunDome.
Brewster went 0-2 in the 2B tournament at the SunDome.
More in The Chronicle on Wednesday including a story and photos from state.