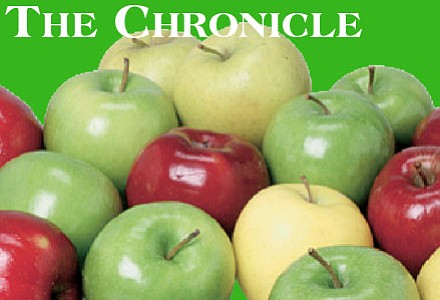 OKANOGAN — Harvest is well under way, with growers wrapping up some varieties of apples and moving on to later ones.
Pear harvest also is nearing its end. And harvest of both types of fruit is earlier than normal.
"Fruit's coming off early," said Malott grower Rick DeLap.
The Washington apple harvest typically begins in early August and continues well into November.
At an estimated 132.9 million 42-pound boxes, this year's fresh market harvest is expected to be larger than last year's, but smaller than the 2014 record harvest of 141.8 million boxes. The 2015 harvest was 115 million boxes, or about 15 percent smaller than this year's, said Tim Kovis said, spokesman for the Washington State Tree Fruit Association.
The complete story is available in the Oct. 12 issue or online in our e-edition.