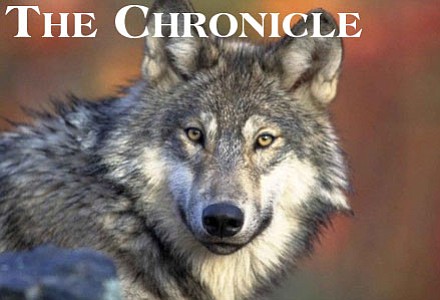 REPUBLIC – Half of the Profanity Peak Pack of gray wolves has been killed under state protocols because of livestock depredations.
Conservationists, cattlemen and state wolf officials still are under fire from various factions, with cattlemen and state wolf management officials at the state Department of Fish and Wildlife reportedly receiving death threats.
Since mid-July, the gray wolves have killed or injured six cattle and probably five others, based on state Department of Fish and Wildlife investigations.
For the complete story, see the Sept. 7 issue of The Chronicle - available on newsstands or e-edition here.