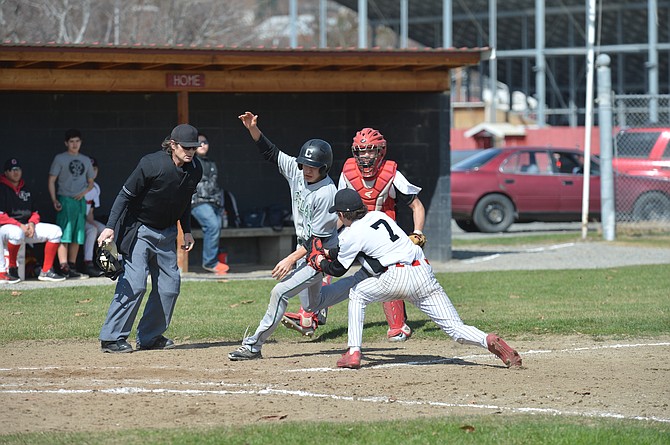 Photo by Al Camp
Omak pitcher Dustin Hollowell tags out a Chelan runner during game Saturday at home.
COULEE DAM – The Liberty Bell baseball team swept Lake Roosevelt, 5-2 and 14-3, and moved into a tie for first place with Brewster in the Central Washington 2B League on Saturday.
The Mountain Lions' Peter Aspholm pitched the opening six innings of the first game, striking out 14 and walking two while giving six hits...