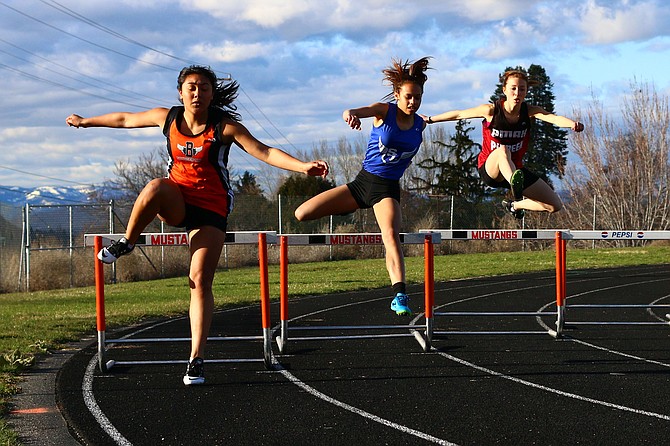 BRAD SKIFF/SPECIAL TO THE CHRONICLE
Leslie Velasco of Bridgeport (left) leads the 300-meter hurdles over Soap Lake's Marina Obzhylova, middle, and Omak's Cassidy Gates. Results for the meet were not published online at www.athletic.net/TrackAndField/.
CASHMERE – Okanogan edged the Cashmere girls, 117-115, for the team title at the Cashmere Invitational on Thursday.
But it was the southern Bulldogs in the Caribou Trail League that raised eyebrows with some of its girls' teams...