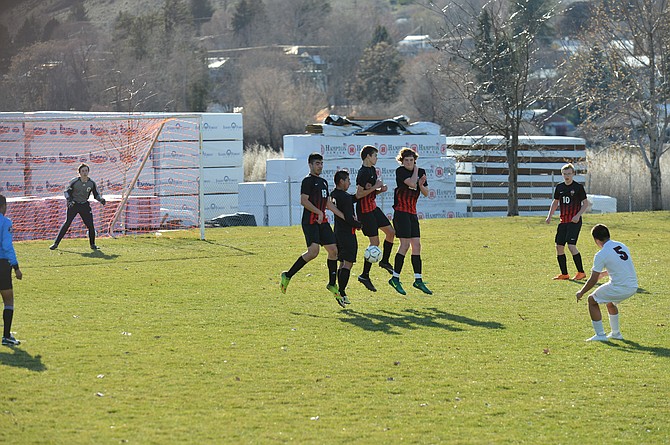 Photo by Al Camp
Omak players fearlessly put up a wall that stops a penalty kick by Okanogan's Josue Ramo. Omak players (from left) are Alfonso Medina-Martinez, Uriel Cruz, Dillon Carlton, Nico Avena and Patrick Ramey.
OKANOGAN – Omak made a first-half goal stand up in a 1-0 soccer win over Okanogan in a Caribou Trail League match Thursday.
Omak's Uriel Cruz scored unassisted for his first high school goal about 15 minutes before halftime...