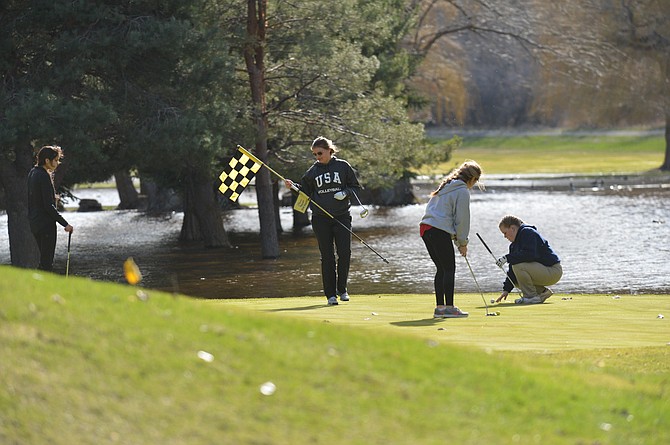 Photo by Al Camp
Girls putt on the Okanogan Valley ninth hole after teeing off from the sixth hole, a short par three of 89 yards.
OMAK – Omak's Wyatt Utt was medalist in a three-team match Thursday at the Okanogan Valley Golf Club.
Utt covered the rather unconventional course with an 81...