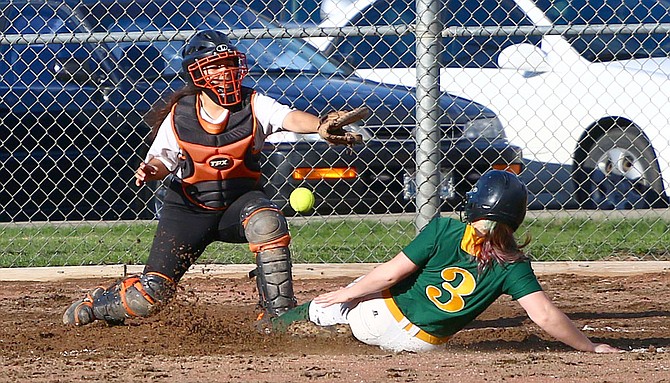 BRAD SKIFF/SPECIAL TO THE CHRONICLE
A Liberty Bell player slides safely into home against Bridgeport on Thursday.
CASHMERE — The Cashmere High School softball team topped Omak 3-1 and 8-3 in a Caribou Trail League doubleheader on Saturday.
"Our defense was better than it has been, even with four girls playing in positions they have never played in a varsity game," Omak coach Rick Duck said...