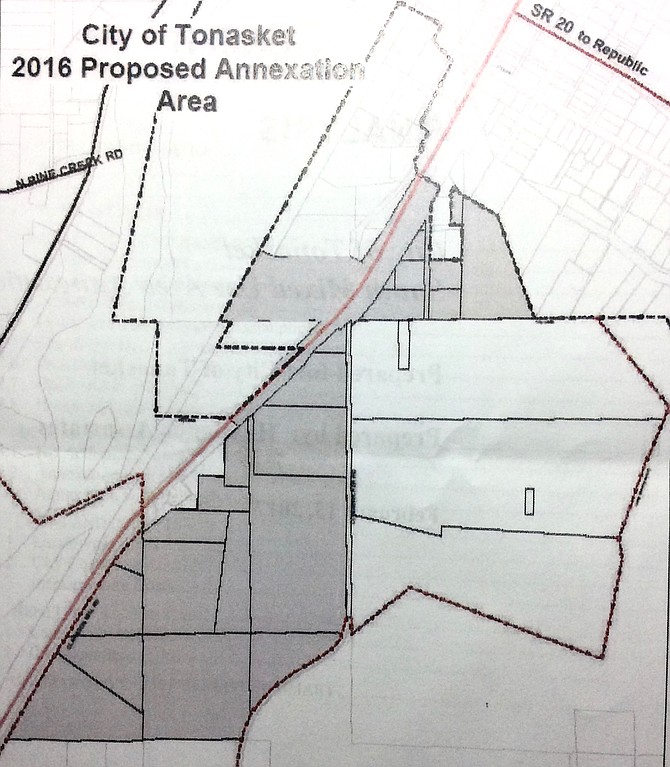 Highlands Associates
Gray shading indicates the proposed annexation area south of the city limits, east of Highway 97, and west of Longanecker Road, and the county shop property lying west of Highway 97.
TONASKET - There's no room for expansion.
That's the message City Planner Kurt Danison brought before the city council and a handful of local residents Wednesday night regarding the potential annexation of about 78...