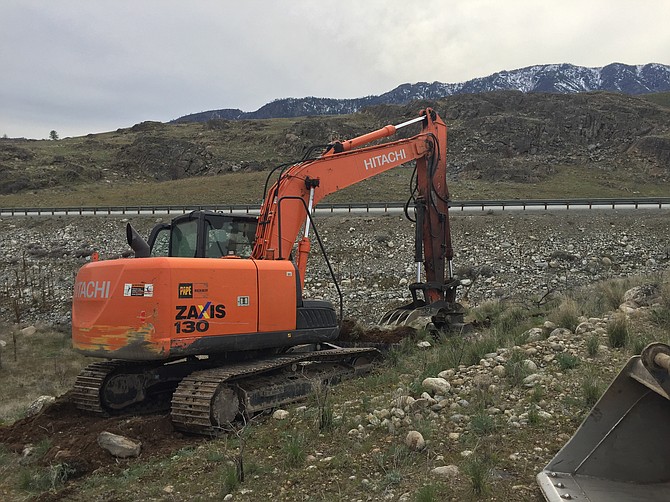 Pateros Chamber of Commerce/Submitted photo
Steve Varrelman, owner and operator of BTO Construction of Pateros, operates his excavator breaking ground for the new Pateros sign two miles south of town just below the site of the former sign.
PATEROS – Ground was broken recently for the new Pateros sign south of town.
The old sign was destroyed during the Carlton Complex fire...