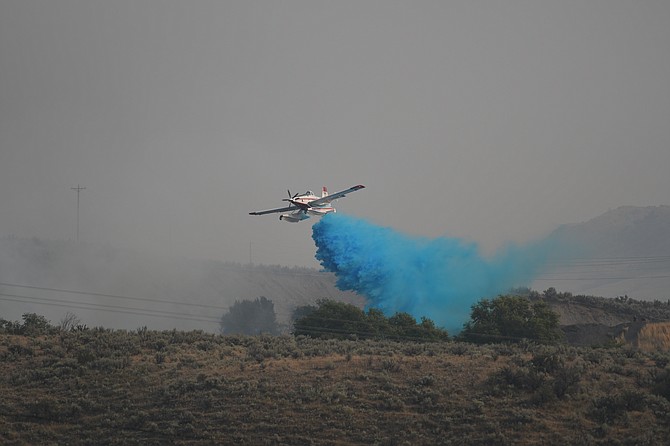 Photo by Chris Thew
A single engine air tanker drops retardant on a wildfire burning east of Omak on Aug. 1.
OMAK — Firefighters from several mid-valley fire departments are responding today, Aug. 1, to a brush fire burning in the hills east of town.
Omak, Okanogan, Malott, Riverside, Fire District No. 8 and the Bureau of Indian Affairs have been called.
Okanogan County Emergency Management issued an alert about 4:45 p.m. advising people of the fire, which is being pushed from the north by winds.
"Evacuate if needed," the agency said. "Be cautious of emergency vehicles responding. Do not wait for door-to-door notification."
A downed power line at the north end of the fire was a concern for firefighters.