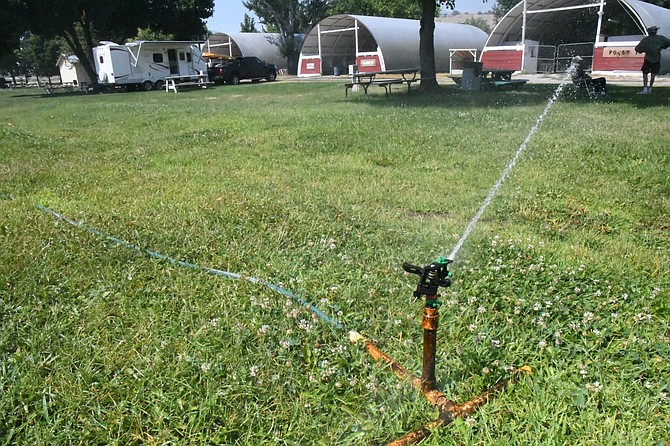 Photo by Chris Thew
Sprinklers work to green up the fair.
OKANOGAN – Despite various stories about water well issues at the county fairgrounds, water pressure is not the most pressing.
Okanogan County Commissioner Andy Hover said that the well has been pulling sand for a number of years, causing havoc with an already aging system and that the problem is only getting worse...