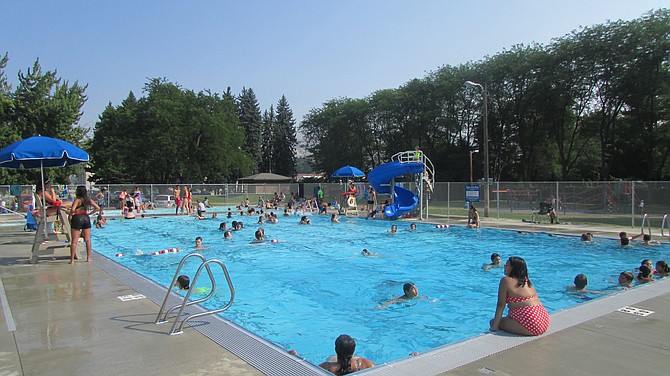 Photo by Brock Hires
The pool is open from 1-5 p.m. Monday through Friday, and 1-6 p.m. Saturday; adult lap swim is 5-6 p.m. Monday though Friday; family swims are from 6-8 p.m. Tuesdays and Thursdays. Admission is charged.
TONASKET - It was an afternoon of hugs, smiles and plenty of swimming, earlier today during the grand opening of the Tonasket community swimming pool in History Park.
"It's so cool," said one youngster while preparing to go down the waterslide at the pool...