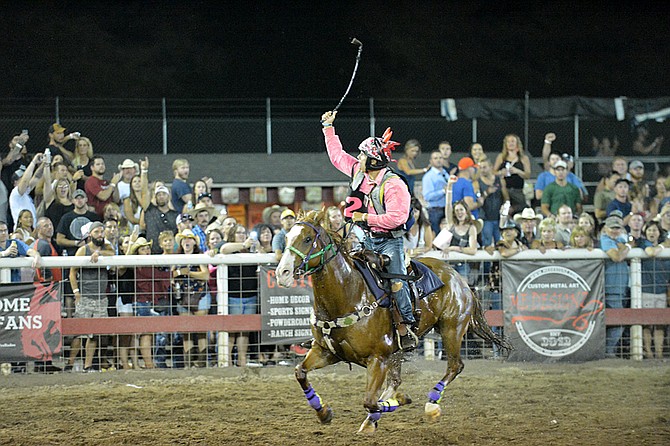 Photo by Al Camp
Jockey Scott Abrahamson celebrates a third-straight victory on Eagle Boy in this year's World-Famous Suicide Race on Saturday night. The victory sealed the overall title for Eagle Boy, and its third straight Suicide Race crown.
OMAK — Eagle Boy delivered the knock-out blow for the overall title by taking first in the World-Famous Suicide Races on Saturday night.
Eagle Boy, owned by George Marchand and ridden by Scott Abrahamson, now owns an unbeatable 15 points after winning the first three races...