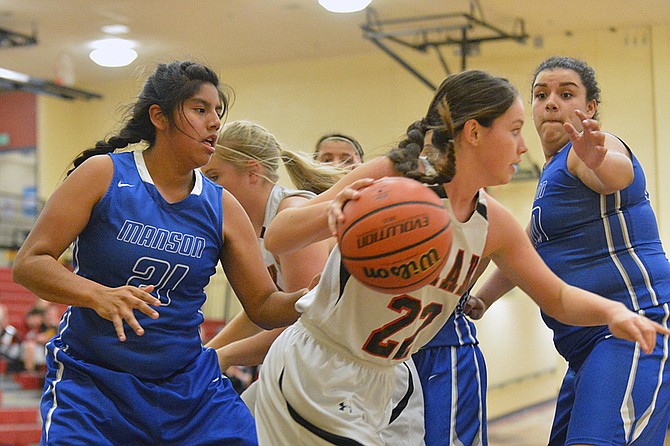 Photo by Al Camp
Krista Marchand of Omak speeds around Evelyn De Jesus, left, and Celina Mendoza of Manson on Nov. 30.
OMAK — The Okanogan and Omak boys' and girls' basketball teams opened the season strong last night.
"It was a good start to the season," Okanogan coach Bryan Boesel said after his girls won 42-21 over Liberty Bell...