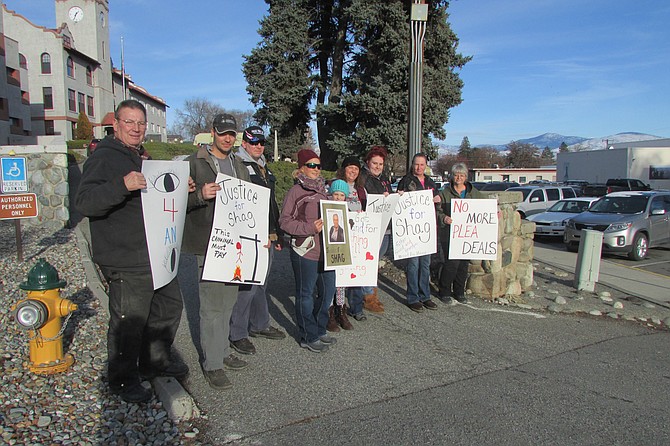 Photo by Brock Hires
Picketers gather Monday afternoon outside the Okanogan County Courthouse while suspect Jared Nathanael Fudge is in courtroom for arraignment.
OKANOGAN – While the suspected killer of Clarence "Shag" Hauf was in an Okanogan County courtroom Monday afternoon, nearly a dozen local residents took picket signs to the street in front of the courthouse calling for justice.
"We'll stay as long as it takes," said one person while a car drove by with the driver giving the group a thumbs up...