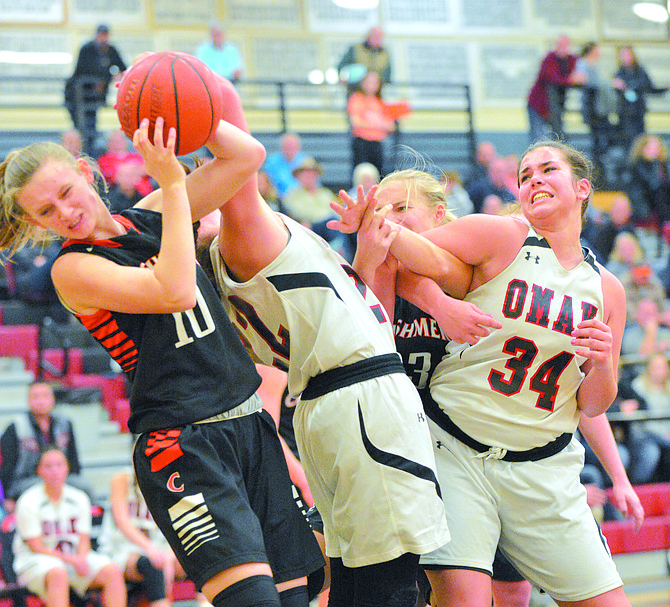 Photo by Al Camp
Omak's Kristi Marchand tangles with Cashmere's Grace Hammond, left, going for a rebound during Dec. 5 game. At right is Omak's Jamie Utt (24).
OMAK — Omak broke open a close game in the second half en route to a convincing 63-45 league victory over Cashmere on Tuesday.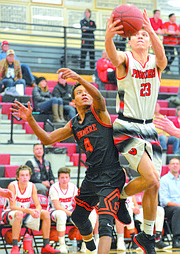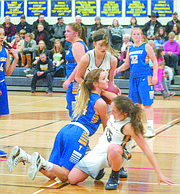 "I thought we played pretty well the whole game," said Omak coach Nathan Covey, whose team led 31-30 at halftime...