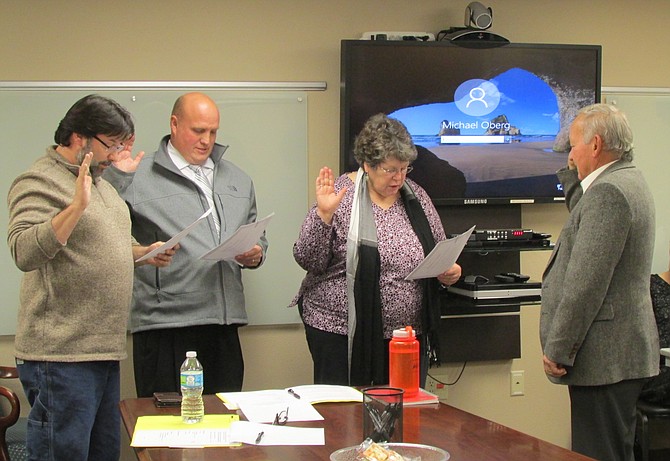 Photo by Brock Hires
Hospital commissioner (from left) Jerry Bradley, Jean Pfeifer and Adam Tibbs recite the oath of office while hospital attorney Mick Howe presides during a regular North Valley Hospital meeting Thursday, Dec. 14.
TONASKET – Newly elected North Valley Hospital commissioners Jean Pfeifer and Jerry Bradley, and incumbent Adam Tibbs were sworn into office Thursday night during a regular board meeting.
Hospital attorney Mick Howe presided while the new board members raised their right hands and accepted the oath of office...