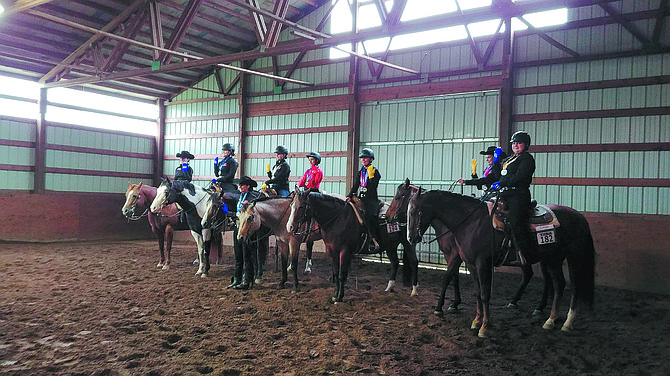 Submitted photo
Melissa Sexton's Youth Equestrian Development Association (YEDA) riders competed in their first show in October at Sexton's Okanogan ranch, 1726 Old Highway 97. They performed "very successfully," Sexton said.
OKANOGAN – World-champion equestrian Melissa Sexton wants to buck the notion that horsemanship poses too great a cost for youth.
"I think it's a misnomer that this is so expensive and elitist," she said...